Proudly Serving Your Business
We've always been committed to supporting our customers. It's the heart and soul of our business, helping Lowcountry business owners grow and thrive by providing the highest quality solutions, service, and support. That's why we're dedicated to helping you however we can, and making sure reaching us is easy. Whether you need service, have questions about one of our office solutions, or need advice on the right equipment for your office, we're here to help.
Customer Portal for clients of Charlestowne Digital:
Place Service Calls
Pay Invoices
Manage Account
Enter Meter Readings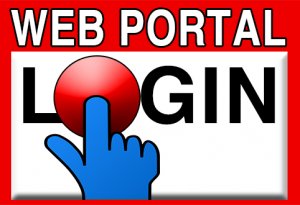 How can we serve you? Reach out to our team today.
Proudly Serving Charleston for Three Generations
Three generations of the Beane family have made serving Lowcountry businesses their passion and calling. For over 50 years they've provided the organizations in our community with the highest quality products, services, and customer support available at prices aimed at the business owner and their budget. We've been serving you for years, and we will continue for years to come. We've been serving you for years, and we will continue for years to come in any of these areas:

Document Imaging Systems
Streamline your workflow, maximize productivity, and provide your clients with the highest quality copies and images utilizing the best in digital imaging solutions. At Charlestowne Digital Office Solutions, we connect business owners like you with the technology that drives enterprise forward. Whether you're just starting your business or have been in business for years, our team knows we can help you with all your digital imaging needs.

Managed Print
The cost of printing seems like a little thing, but it can really add up. Our managed print solutions help you track the hardware, maintenance, employee use, and supply flow for your business'es printing operations. It's a great way to keep a little cost from adding up into a really big expense.

Managed IT Services
Your business needs to run fast in today's market. Streamlining your technology and keeping it at the top of its game is vital to your success. Our Managed IT Services help you with the latest technology and unmatched service to keep you at the head of the pack.
Charleston's ONLY Locally Owned Small Business
Providing Complete Office Solutions with the Highest
Quality and Best Price.
Contact Us
You have entered the maximum number of forms allowed for today!